Our Home page
Welcome to:
Chapel Builders of California Website
Chapel Builders of California is a Volunteer based ministry of the First Missionary Baptist Church in Fresno California. This ministry was started back in 1988 to help sister churches of like faith and practice with their building needs.  Our help consists of everything from repairs to new construction.    All funds for materials are the responsibility of the inviting church.  Our current head for this Ministry is a licensed contractor, He assist our churches with their pre building needs, as well as, organizes all the projects we take on.  This ministry is funded by the aide of our sister churches giving financial support to meet the needs of our ministry leader. Our sister churches also help by sending their members to the projects that we are working on. And by praying for us as we travel and do the Lord's work.
We work together to make the buildings that we meet in, a place that lets our communities know that we love our Lord and Savior, becuase we believe that He deserves our very best.  Hopefully making our place of worship an inviting atmosphere, becuase our buildings are possibly the first impression on those that may want to come in to find out what we are about.  It is then our responsibility to share the Love of Jesus with them.
Sponsoring Church, First MBC Fresno, CA    
Chapel Builders of California 
8839 N. Cedar Ave #55, Fresno, CA 93720   Ph. 559-435-1195   
Missionary Builders: Richard & Robyn Wharton
Ph. 559-681-0908 
email: chapbuilder@gmail.com   Web site: http://www.chapelbuilders.com    
Builders of California
Since 1988 we've been working in this ministry and over the past 10+ years other builders from sister churches have joined in the work.  We are so excited to work with these brothers and sisters.  All are worthy of your support, each building team is supported through their local Church and offerings need to be sent to their supporting church.  We all covet your prayers as we work together.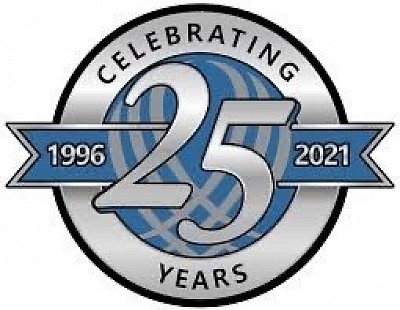 Richard & Robyn Wharton's 25 years
We need workers!  If your retired or a contractor that can give a week or more during the year, please consider this worthy ministry and plan some time to come work with us.  I know that you will be blessed!
Some of our full time builders still are needing support. Please consider them and recommend them to your church for monthly support.
I turned 59 this year and so age is becoming a factor and my retirement will happen someday probably sooner than I'd like.  We have a retirement fund that we are trying to get more monies into.  Please consider sending monies toward this goal.
I can't express just how great our God is!  He is continually amazing me in how he meets the needs of our Ministry.

Our God meets our needs and I believe that he uses each of us in a unique way to reach others for the Lord. 
Our ministry cost money, it's a bummer that it does because I would do this for free!  God uses His church and individuals to meet the needs of this ministry.  If God is leading you to help us... please heed his calling and give, pray or come out and help us on a project.